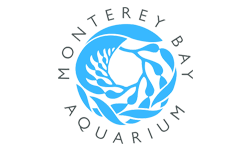 Welcome to the Monterey Bay's very own Aquarium where the mission is to inspire conservation of the ocean.  The non-profit Monterey Bay Aquarium opened its doors on October 25th, 1984 and has been open now for about 40 years.
Some of the key goals of the Monterey Bay Aquarium are to rescue and rehabilitate local marine wildlife and to educate visitors on the importance of a healthy eco-system. With priorities such as education and preservation, this aquarium is like no other.
Some habitats at the Monterey Bay Aquarium range from Kelp Forest, Deep Sea, and even Coral Reefs. See Stingrays, Sea Otters, Penguins, and Sharks when you visit. Purchase your tickets early so you are guaranteed a spot on the day of your adventure to Monterey, or become a member!
Located at the ocean's edge on historic Cannery Row, The Monterey Bay Aquarium inspires conservation of the ocean while providing breathtaking views of many different species of sea life, including live kelp beds.
Come and spend a day, educated yourself, and take part in advocating for a healthy ocean and a happier planet.